WELCOME! Big Track Hunting Club is located in Talbot County only 5 miles south of historic Talbotton Georgia. BT is a free range club that believes in complete property management.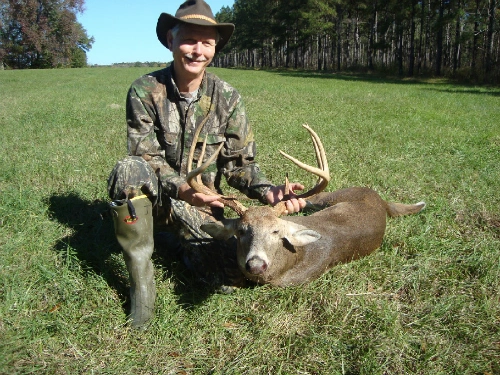 The club was established in 1988 by the late Frank Pritchard for the sole reason of harvesting the best possible bucks the area
and existing genetics will allow. The property is divided up in four Parcels and encompasses a total of 3,624 acres of diverse central Georgia habitat.





BT's main parcel is 2,885 acres, second parcel is 423 acres (1.5 -
miles west of main), third parcel is 301 acres (.75 mile to the- north) and a 15 acre shooting range just east of the main parcel. Habitat consists of planted pines, fresh cutover, beaver swamp, and hardwood bottoms. The property has one main creek running through its center with many feeder branches as well as three ponds, a 14 acre fishing lake, and a flooded swamp bottom.

BT has over 45 club managed food plots, an off-season supplemental feeding & mineral program, with more than 75 club stands, and 2.42 miles of "main-line" power line running through
main and secondary parciels. Additionally a 100 yd pistol/rifle
range is located on a separate 15 acre parcel adjacent to the
clubs main parcel of land.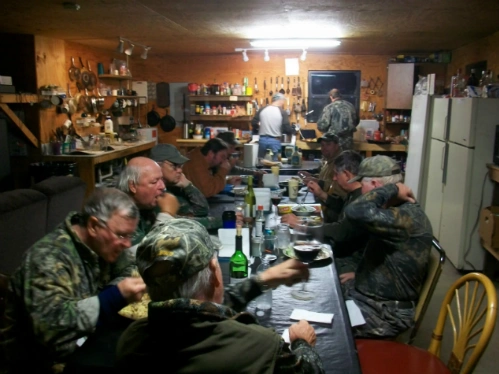 Facilities include a 1800sq/ft. clubhouse with living room, large kitchen and dining area, 24 bed bunk house, 2 hot water showers,
2 heads, HVAC, satellite BIG SCREEN TV, high-speed wireless internet access, full hook-up camper spaces (when available), and a efficiency apartment for spouse or family use. Food for break-fast and dinner are provided during the hunting season.




Safety is always our #1 priority. Before every hunt, each hunter must place his or hers AM or PM tack on the club "tack board".
Once the hunter returns to camp the tack is removed to show a
safe return. This process also allows all members to see where
others are hunting thus allowing members to discuss stand appro-
ach so to cut down on cross paths.