Above picture shows Frank and first year members building the club house in 1988.

The Club has an 1,800 sq./ft. Clubhouse with living room, large
kitchen and dining area, 24 bed bunk room, 2 hot water showers, washer & dryer, 2 heads, HVAC, satellite BIG SCREEN TV, high-speed wireless internet access, camper spaces (full hook-up) when available, and a efficiency apartment for spouse or family use. Food for Breakfast and dinner is provided during the hunting season.

Kitchen at Dinner Time:



Living Room: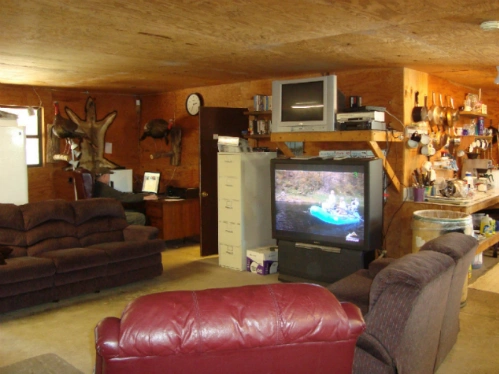 Club Tack Board:



Bunk Room:



Bunk Section: 4 Bunks per Section, 24 Bunks Total.



Club House Front:



Club House Back:



Efficiency Apartment:



Skinning Shed: